Allianz-Arena München
On the terrain around the Allianz Arena in Munich stand several FenceBoxes with a total of 350 meters. The fences are two meters high.
They serve both to guide the flow of people on the days there are no competitions, or to separate visiting supporters when FC Bayern München and TSV 1860 München play home games.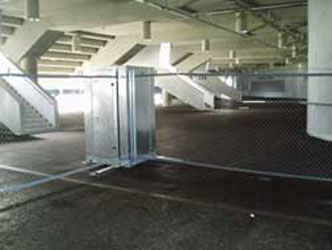 Within the Allianz Arena there is a FenceBox as well, replacing the traditional fence.